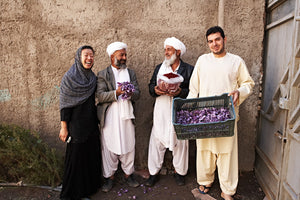 A Start-Up Turns to Saffron to Help Afghanistan Regrow
Bomb-blasted roads, frequent blackouts, shortages of basic equipment and an untested consumer market are hardly conditions that make for natural entrepreneurial opportunities.
But three Army veterans and one civilian who all served in Afghanistan have taken on those challenges in their new venture. Their company, Rumi Spice, buys saffron from Afghan farmers and sells it to international customers.
---