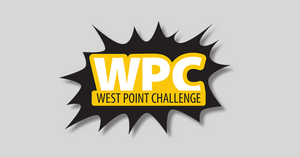 Give to the West Point Challenge Now through May 11th!
Join the camaraderie and competition of the West Point Challenge to support the many organizations, clubs and activities through the West Point Association of Graduates.
We appreciate your continued support of the
The West Point Women's Conference Endowment supports the West Point Women's Conference, an academic and professional event that brings together Academy graduates as well as Army personnel, cadets, staff and faculty, scholars, and distinguished guests to look at the current Army and the role of women in the Army along with other career, health, and life topics.
Thank you for your support of West Point Women, Inc and all the organizations that benefit from the West Point Challenge! 
Supporters of West Point Women, Inc. 501(c)(3) can donate directly through our website also: Donate Now
---