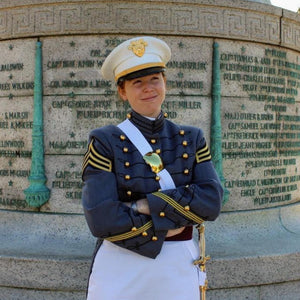 Funeral Details Announced for 1LT Hailey Hodsden '21
West Point Women extends our condolences to the USMA Class of '21 and the family and friends of 1LT Hailey Hodsden killed earlier this month in a Stryker accident in Germany. 
Burial for 1LT Hailey Hodsden is scheduled at USMA on Monday, August 28th, 2023 at 1330 hrs. A mass will be held at Most Holy Trinity Chapel on post followed by burial at the West Point Cemetery. 
Be thou at peace, Hailey. 
---